Local Fireworks Displays to see in Oct/Nov 2018
Locations: Kings Lynn, Outwell, Downham Market,

Whittlesford & Duxford, Sprowston, Bedford, Skegness

Saturday 27th October 2018

Halloween Spooktacular
Adrian Flux Arena, Kings Lynn
Stockcar Racing Event
Friday 2nd November 2018

Fawkes in the Walks
Kings Lynn
Free Event by the Borough Council
Bonfire, Huge Fair, KLFM, Live Music and more..
Open  from 6.00pm, Bonfire 6.30pm,  Fireworks 8pm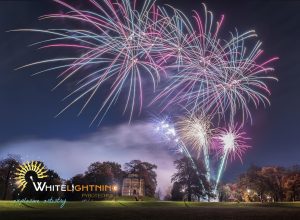 Friday 2nd November 2018

Outwell Playing Field
Bonfire, BBQ and small fair
Great Family Event – Gates Open 6pm
Saturday 3rd  November 2018

Roundtable – Denver Nr Downham Market
Two Firework Displays 7pm and 7.30pm
Gates Open 5.30pm
Massive Bonfire, small funfair, great home cooked burgers and hotdogs
Saturday 3rd  November 2018

Whittlesford & Duxford Scouts
Hixton Road,  Duxford
Saturday 3rd  November 2018

Sprowston Rugby Club
Norwich
Gates Open
Fireworks
Sunday 4th November 2018

Skegness Stockcar Stadium
Sunday 4th November 2018 
Moggerhanger Park
Just off the A1 near Bedford
The new management team at Moggerhanger Park are delighted to bring you an evening of fun for all the family.
From 4.00pm the back lawn of the park will be filled with children's Fun Fair Rides such as Inflatable's and Carousels, BBQ's, Hot Dogs and more, plus bars, refreshment stalls, and lots of treats for little people.
Before the fireworks display, which this year will be by fire display team Whitelightning, who have lit up the skies for the likes of Alton Towers and Fawkes in the Walks, there will be an amazing Live Fire Show including Fire Hula Hooping and Fire Poi.
Capacity is limited so book your tickets for a sparkling …Firework Festival for the whole family to enjoy
Gates open at 4.00pm – Live Fire Show at 6.00pm with Fireworks display following
Pre-ordered tickets include on-site parking.
DISCOUNT GROUP BOOKINGS of 10 or more available – call 0795 586 6738
Children under 18 months are Free
Single Ticket £6.00
Family £20.00
2019

Its going to be an action packed 2019. We are already getting booked for local events. Check our website for as more events get the green light.