NEW for 2023 from Brothers – Sky Crafter – Cosmic  – Jorge – Celtic – Zeus
  Vivid – Evolution – Primed – Gemstone – Riakeo – Quantum

With the Largest Firework Selection in East Anglia with over 200 Fireworks  to Choose from and over 40 New for 2023
Our shop team has been busy for the last few months finding new exciting products and we will be on hand throughout October and November for all you firework needs. We have 40 brand new exciting products in our shop this year including some amazing new effects along side some of our long standing favourites.
Lots NEW fireworks from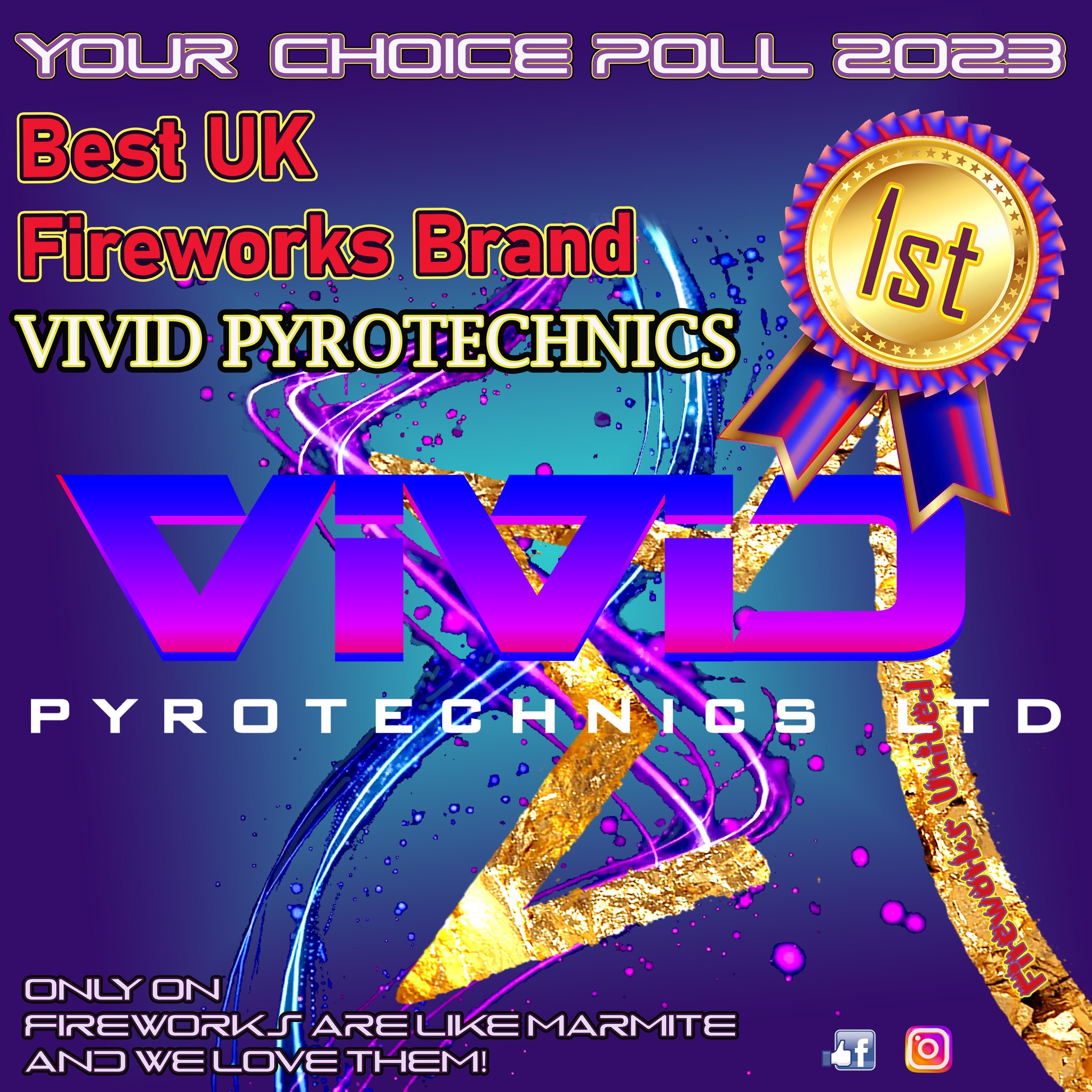 WINNER "BEST BRAND!" 2023.
INNOVATION AWARD 2021 & 2022.
BEST BARRAGE PACK 2021 & 2022 & 2023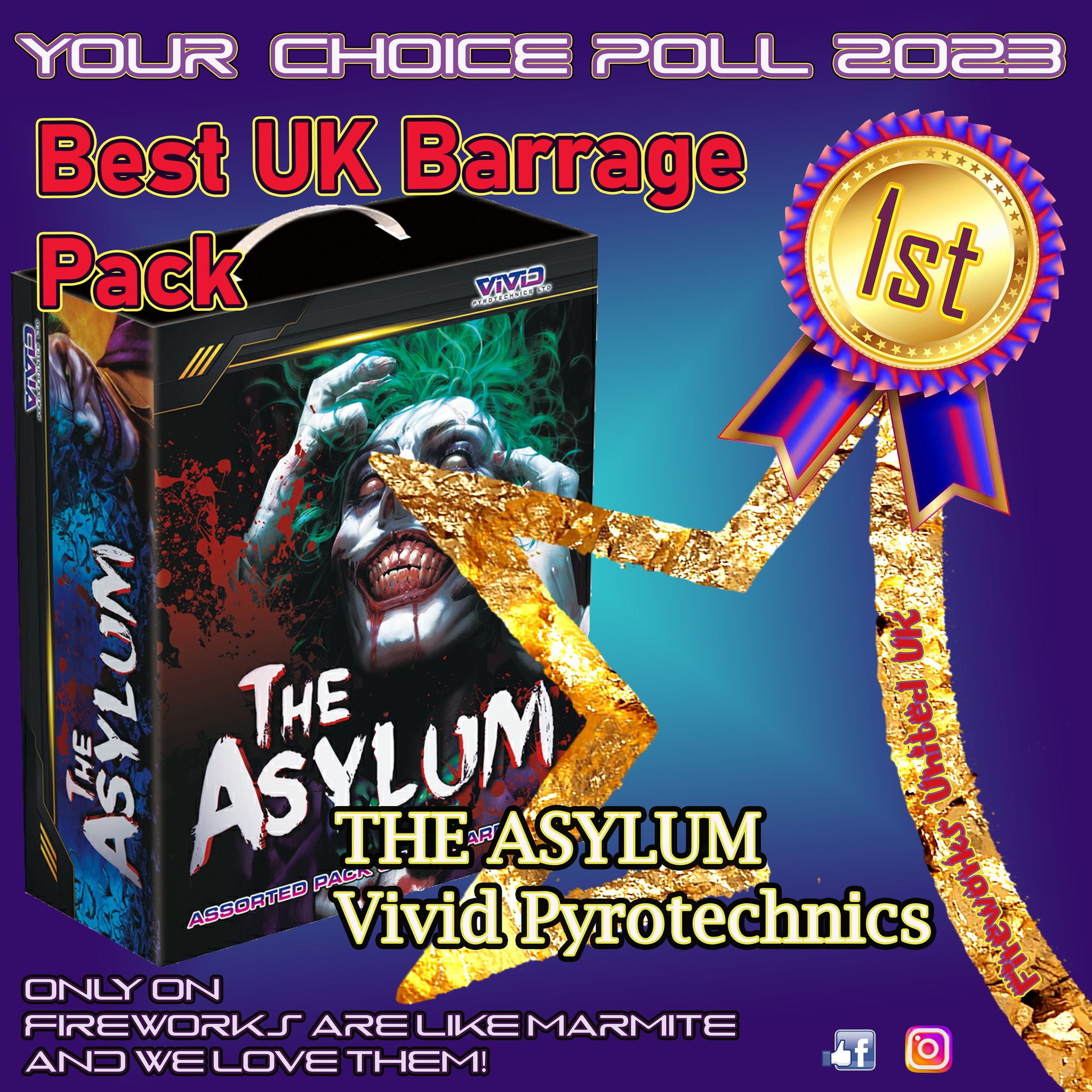 Check out…
an addition to our every increasing popular low noise selection, Bees in the Trees, Moonfall, Birds and Bees,  Aurora and Monte Vesuvio Fountain
Or for some absolutely stunning barrages from vivid Check out Ziegelstine, Vivid is becoming the leader in premium brand fireworks with amazing affects and colours. We have expaned our range greatly from this award winning uk brand, with  12 new barrages from VIVID/Riako – Vortex 6, Vortex 1, Vortex 3, Thunderbolt 3, Cataclysm, Snake Bite, Pyro Addict 1, Pyro Addict 2, Cyttorak
We also have a New products from Vulcan with high end products like Non Stop,  Neon and Diablo!
and… this amazing addition from Evolution is going to be popular! Rainbow Paradise.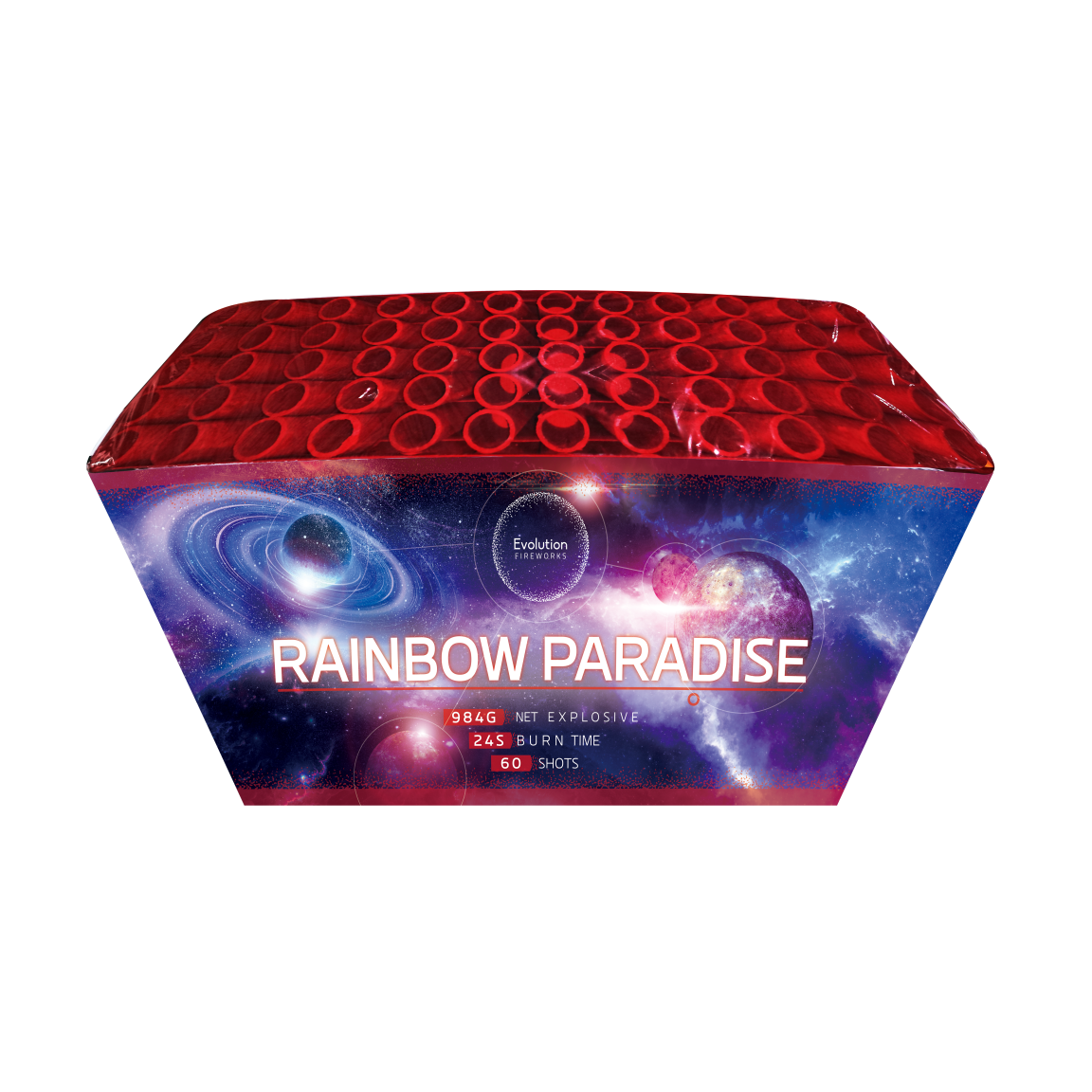 For the smaller family budget we have that covered too with lots of selection boxes from £20, Cakes from £6, and Rockets from £8
Choose from Selection Boxes Crystal, Pulsar, Nebular,Topaz, Sapphire and Opal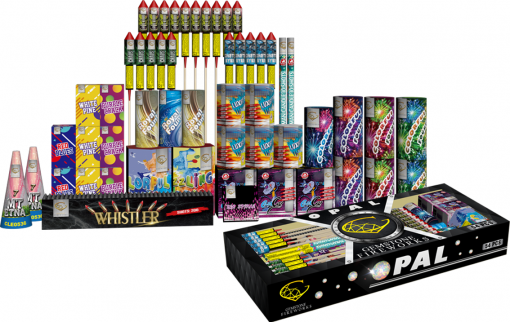 Or want biger packs check out Vivids Asylum 9 barrage pack or the huge have it all pack by Gemstone Pyro Party
New rocket packs coming this year too! Heres a taster Calavero and Superior Rocket 4 Pack!
Why not club together with your friends, family or neighbours to get a display everyone will want to see.
We are also on hand to give you our professional advice to wow your audience and keep your display safe.
Any questions feel free to ask away.
Check out our online shop which has all our products on along with the information about each firework. What effects and colours, the safety distance, bore/size of the firework, duration, sound level ect along side a film clip so you can get a preview and decide on some products before you even come along to the shop.
Now Avaliable IGNITE wireless Firing System, programmed from your Phone or Tablet