New Fireworks 2017
We have over 200 fireworks to choose from this year with 45 New ones for 2017. Come and visit our fireworks showroom in Emneth, Wisbech Cambridgeshire and we will be happy to give you advice on setting up your own displays.
Open all year by appointment
and 16th Oct to 12th Nov
28th Dec to 31st Dec
Mon-Sat 9-6pm & Sun 10.30-4.30pm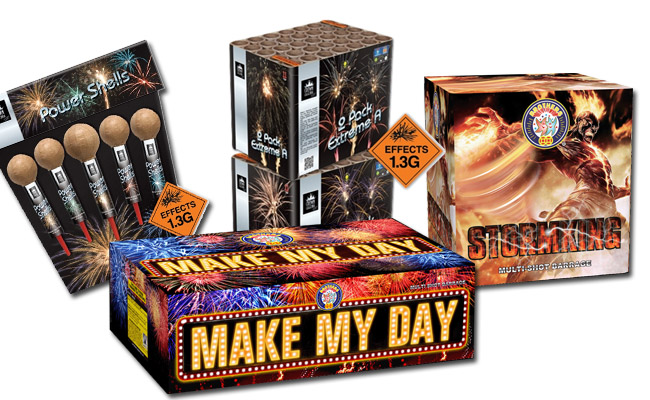 Top fireworks from the top manufacturers at the lowest prices, so don't settle for rubbish fireworks and get a bigger bang for your buck. We stock Brothers, Planet, Jorge, Crown, Celtic and more.
All you need for a great fireworks display
Quiet fireworks
Special offers
Sparklers & others