2017 Season Soon Here! and we are bringing over 45 Exciting NEW Fireworks
For the last several months we have been finding you some of the best New fireworks for the 2017 season.
We have chosen 45 new products to sell alongside the remaining 150 products we kept as were firm favourites from last year.
We will be using two different brands this year too…
Let me introduce Zeus Fireworks with one of my favourites Retribution – A monster of a 200 shot compound, offering a varied firing patterns and massive professional quality breaks, with a variety of effects including blue/red stars with blink, blue tail to blue star to brocade crown, green tail to green star brocade, silver whistling, colour tails to gold blink, colour coconut to chrysanthemum breaks and silver whistling. Immense, loud and full on!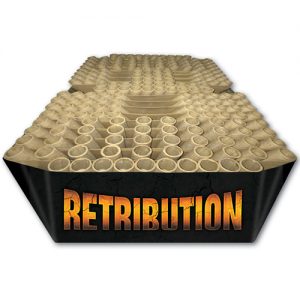 Then we have a small selection from Kimbolton Fireworks. I'm loving there Swarming Bugs great for the smaller garden – 16 shot blue star mines erupting to a swarm of white bombards and multi coloured stars – fast and furious.
The Sky Crafter Range has grown massively with them putting a lot of research and development into the new products. If you like it loud then Redemption is the one for you – White burst mines with thunder and golden willows.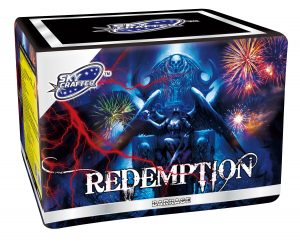 The one everyone was talking about last season is back too! From Zeus with Legend – This immense compound firework of three 45 shots barrage that fires simultaneously together creating a show stopping display of red dahlia with silver glitter, brocade crown with glitter and blue with gold glitter all in 30 seconds, while make your firework display 'LEGENDARY'!
A new one from Absolute High Impact – will make for an easy display with the compound firework last 4 and half minutes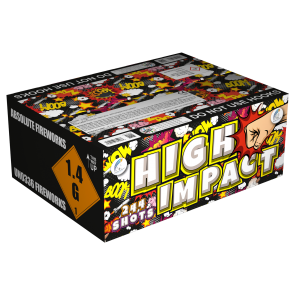 And the one everyone is going to be talking about this season might just be… Trojan Spirit from Zeus – 4 x 25mm 25 shot cakes in compound giving big silver, blue and green blink mines burst into breaks of red, green, purple and titanium gold palms with silver blink phasing into blink mines with wave willow bursts with red and blue stars to mine breaks with red stars and crackling with a titanium silver chrysanthemum finale.
Or it could be the new Sky Crafter Metal Warrior Rockets – A. Gold Brocade with Red Glitter. B. Red-tipped silver chrysanthemum burst with silver glitter. C. A mix of green and purple stars burst followed by delayed golden crackling or the Cosmic Space Viper Double Break Rockets – A pack of 5 large twin bursting rockets which consist of assorted dahlia effects, green coco or red wave effects with time rain, chrysanthemum and crackling starbursts.
Why not take a look at the new product videos and let us know your thoughts.
New 2017 stock won't be arriving till early Oct. We will open from 16th Oct onwards for this, so get in early to make sure you get the selection you want.
LIKE our facebook page Whitelightning Pyro to keep up to date with all up and coming competitions throughout the season.
Other products are on sale all year, alongside some great end of season offers, so please phone to arrange time to pop in.