Largest Firework Selection in East Anglia with over 200 Fireworks to Choose from and 55 New for 2016. Visit our Shop
Check out our 55 New Fireworks in this year from NEW brands, Absolute, Tai pan and Cosmic…
Now 200 Fireworks to choose from for any occasion from a small garden selection box to large bore cake/barrages to make a public display we have it all.
Along side the professional advice to help make the right decisions for the space and budget you have to keep your night safe and fun for all.

Don't leave it till the last minute !! We are open from Monday 17th October
until Sunday 13th November. Monday to Saturday 9am-6pm Sunday 10.30am-4.30pm
Contact us on 01945 463857
or come along to PE148BQ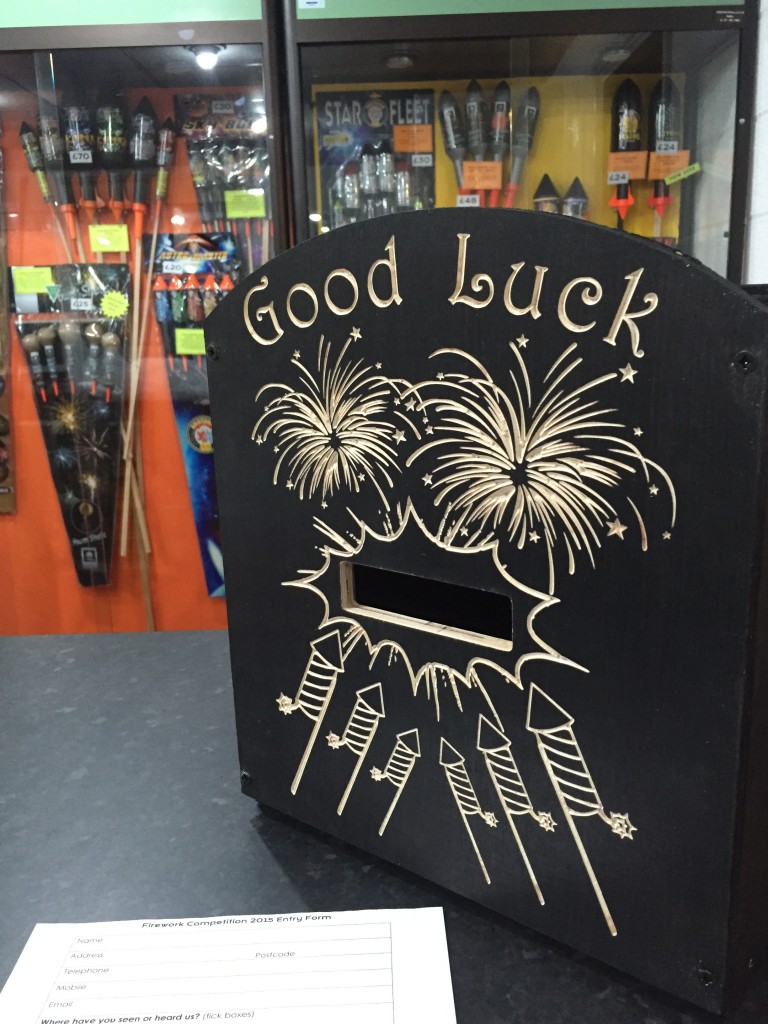 If you visit our showroom you can also enter our Competition to WIN a Family Kit from Brothers worth a whopping £160.
This will be drawn on Saturday 5th November at 9am