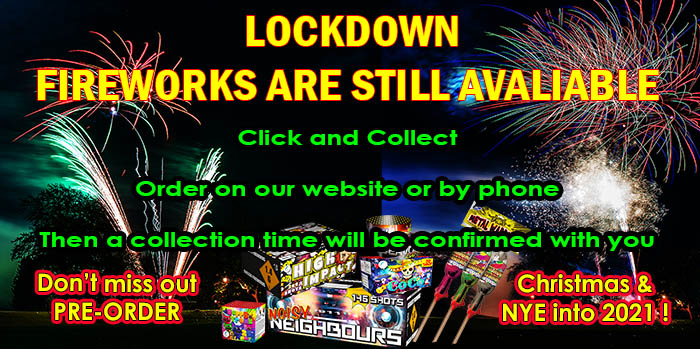 We still have good stock ready for all your Christmas and NYE celebrations.
We are open for Click and Collect and other orders up until Wed 23rd December.
(Closed 24th 25th 26th 27th December)
Will be open 28th to 31st December 9am to 6pm
Keep checking in as things keep changing.
Get your orders in early to avoid disapointment, you can still collect nearer NYE.
Last orders for NYE delivery is 5pm on 28th December
ARE NOW LIVE, check them out HERE

Plus we have two NEW fantastic fireworks for Christmas too!


Check out all our new Fireworks HERE!
Don't forget follow us on facebook  for keeping up to date with any changes as they happen, and for any competitions.