White Lightning – In the Press Nov 2015
So much more than just Fireworks… an unforgettable sensory experience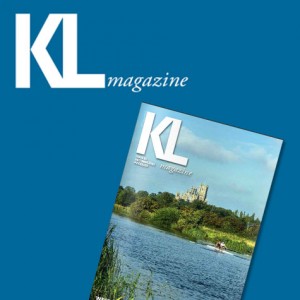 An insight to a local fireworks business – Whitelightning Pyrotechnics
Whitelightning Pyrotechnics have the experience, knowledge, creativity and commitment to safety, to make sure your event has the "WOW" factor.
Our professional family run business was born twelve years ago. My first memory of fireworks was when I was very young, every year collecting all the families' money together and going to the shop to buy the most we could, one of the rockets even stood taller than me. Now I see that same light in the children's eyes who visit our shop today. These annual fireworks evenings with all the trimming of hot tomato soup and hotdogs by the fire led us to meet a family whom had been working professionally in the industry all their lives. One thing led to another and before I knew it I was working every weekend, holiday and spare minute I had. The work took me all over the world competing in competitions or producing stunning displays for concerts and corporate events and was involved with many significant uk displays. During this time I grew and learnt a lot from some fantastic people. Once you have smelt the pyro it is in your blood. After attending university doing a design degree I returned home and then it began the start of building my future in the industry I fell in love with.
Our professional displays are carefully planned and uniquely designed to the individual requirements and location, from liaising with the local owner/council for access permission and the coastguard for tide times and safety to producing awe inspiring designs with an amazing fireworks selection. Ranging from huge gold comet tails, rising up across the sky producing a spectacular golden arch to hundreds of huge arial bursts in a variety of colours. These designs can take in account of music, colour themes or special effects, such as a driveway arch of fountains for a wedding night departure, confetti cannons on stage opening or fireball explosions. We can even personalize your display to make it stand out by adding your logo, name, sponsors or message in a large firework picture. Many of our shows are fired using a superb electrical firing system, which allows for split second accuracy throughout our displays. We always try to keep our displays fresh and use many new fireworks in our displays each year and our finales always seem to wow our audience big or small. So all you have to do is discuss your ideas then sit back and let us bring it alive, to give your event a finale to remember!
Once we have our site and budget then the fun begins starting to choreograph a display. Design is my passion, it's like doing a performance without being on centre stage, painting a picture in the sky mixing a pallet of colours, shapes and effects to create the flow and moving patterns just building and building to a crescendo of colour and sound in the finale. I love hunting out new effects and learning new techniques to use in our displays and I just live to hear that amazing cheer at the end.
The design stage takes a big chunk of the time; symmetry is a key design element, I usually build it in sequences to make it easier to set up on site for the team. I use a selection of fountains, roman candles, multi-shot barrages, shells (these are the ones that give the big rocket type burst but without the stick) and special pieces like strobing Bengals, flares, and aquatic fireworks like what we used at Kings Lynns Hanse Festival earlier in the year. These all come in a huge range of sizes, colours and effects. Allowances have to be made for firing time, rising time and burst delay to create a show that flows without gaps. That's why most of our displays are eclectically fired by attaching an electrical igniter to the fireworks black match fuse to get an instant firing on pressing the relevant button; this also increases the amount of locations we can fire from at one time, making the displays more artistic, while using a bigger skyscape. This gives us complete control over timing and to stop, change or remove certain fireworks if needed.
Once the display has been designed a team of people have to find each firework, label it and add any other timing delays that are needed. These are attached between fireworks to work with the sequencing designed. Any large mult-ishot barrages are prepped for the Great British weather by a nice layer of cling-film.
On site all the large mortar tubes to fire the shells from and all the racks to hold things like roman candles and barrages are set out in the relevant order in accordance to the show plan. These are all fixed into place firmly so nothing can move. Then onto loading the show and wiring it up to our several junction boxes which link up to the firing system for a continuity check to see if we are set to go… then it leaves just waiting to launch time.
The team who work on these displays are qualified British Pyrotechnics Association Firers and we supplement that with our own in house training to keep everyone safe.
Why not come along to Kings Lynn's Fawkes in the Walks on Friday 6th of November to see us in action.
"The response to the firework display has been great. Most people thought they were the best firework display they had seen."
OR…
Having your own display?
Fireworks are fun and exciting but remember they are explosives!
This is why we have our professional team standing by to help you. Passing on our experience to all our customers who come to our showroom in Emneth, where we have a huge range of 180 products for you to view. From quiet pretty fountains for small back garden displays to huge single ignition barrages which can last up to 3 minutes. These have stunning effects zigzagging across the sky filling it full of high pitched whistles, noisy crackles, vivid colours, falling leaves, twisting/spinning bees, and beautiful hanging willows with a fantastic quickened finale fanned out across the sky leaving your guests amazed! We can help you design your show, give you advice on the different types of fireworks what will be right for your display. Also most importantly ensure that your firework display is as safe as possible.
Remember always keep at a safe distance, and if you stand too close to larger fireworks you don't get the full effect and you can't appreciate them as much, so no need to rush to the front. Fireworks can legally be fired every day of the year between 7am and 11pm so don't be afraid to celebrate with fireworks at anytime, as we are open all year, though try to respect the community you live in.
For more information on our showroom or displays www.fireworksdisplayteam.co.uk.
Have a Fun and Safe Fireworks Season!
Best Regards,
Vanessa